We have gathered together videos from local food and drink producers. Exe Valley Brewery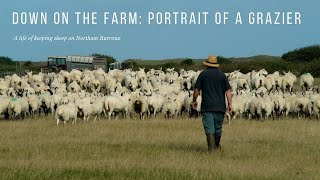 Down on the Farm - Portrait of a Grazier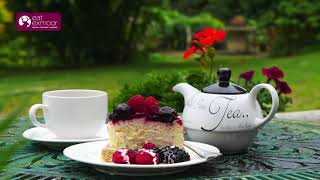 Eat Exmoor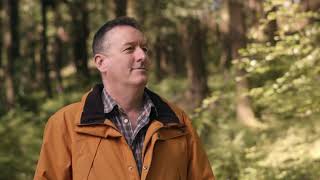 Exmoor Distillery Quantock Brewery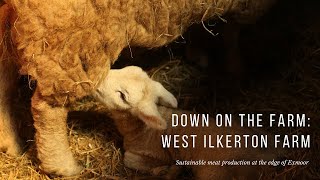 West Ilkerton Farm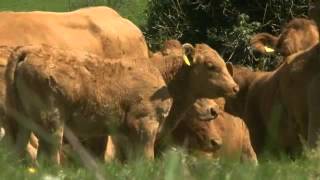 Higher Hacknell Farm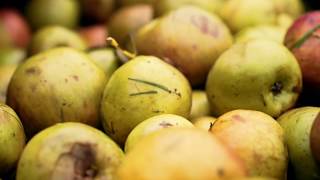 Secret Orchard : Our Story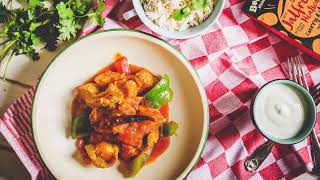 Boom Kitchen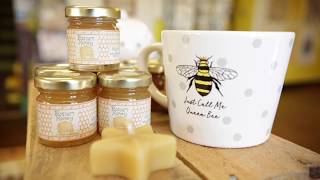 Quince Honey Farm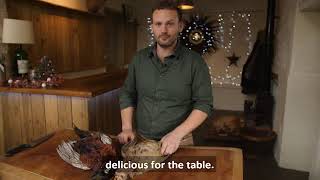 From Field to Fork - The Game Chef
Exe Valley Brewery

We pride ourselves on being a producer of quality, prize-winning, craft beers. All our beers are cask conditioned (real ale) and are produced from natural ingredients with no additives. We use our own spring water, Westcountry malt and English hops. WE HOPE THAT YOU ENJOY THE FRUITS OF OUR LABOUR!

Down on the Farm - Portrait of a Grazier

This is a North Devon Moving Image Down on the Farm documentary short film commission.

Down on the Farm: Portrait of a Grazier - A life of keeping sheep on Northam Burrows

Portrait of a Grazier focuses on Ronald Griffey, who has grazed sheep on the common land of Northam Burrows for over 40 years. The film explores Ronald's connection to the landscape and some of the challenges and issues he faces as a grazier, like lambing and dogs chasing his sheep.

Joanna Ryan is a Devon-based independent filmmaker who started making films around three years ago. She is passionate about creating documentaries with a social or environmental purpose, whether that's about heritage, inspiring enterprises, or special places or people, and believes in the power of film to help bring about positive change.

To find out more about the Down on the Farm project visit www.northdevonmovingimage.org.uk

Eat Exmoor

The beautiful landscapes of Exmoor produce some of the finest food and drink in the country. #EatExmoor. Film by FlyMonkeys and Julia Ames Green photography

Exmoor Distillery

Located in the idyllic Somerset countryside, near the border of Devon, Exmoor Distillery sits on the southern gateway to Exmoor at Dulverton, on the edge of the Exmoor National Park. This historic location, mentioned in the Domesday Book, is the perfect setting in which to distil one of the UK's finest small batch artisan gins. With the refined juniper flavour dancing in your mouth, where better to enjoy this premium spirit, than in the rolling hills and valleys of the English countryside at any time of year. Developed from our own passion for fine spirits, Exmoor Distillery is a small family run distillery, sharing our love for a premium quality gin. After sampling many of the world's gins on our travels, there was nothing that quite hit the spot, so we decided to produce our own. Customers love the complex flavours of the juniper and botanicals that give our gin a decidedly country taste and smooth texture.

Quantock Brewery

Quantock Brewery was set up in December 2007 in Wellington Somerset. However it was born out of the love of brewing by our head brewer Rob Rainey. Rob purchased his first home brew kit from Boots but when this didn't produce the quality of beer he wanted, Rob, a former nuclear engineer, built his own kit from scratch, and the rest is history.

West Ilkerton Farm

This film follows the Eveleigh family's decision to produce and sell their own meat using their local abattoir, and selling meat boxes online. It explores the importance of local, small-scale farming for the animals' welfare and the difficulty faced by farmers of caring for livestock raised for meat.

Higher Hacknell Farm

Higher Hacknell, nestling in a secluded part of North Devon between Dartmoor and Exmoor is a true mixed farm with cattle, sheep, crops and a cider orchard where chickens peck and wander beneath the trees. The 350 acres are farmed in a traditional way, using rotational methods to prevent pests and disease and provide a clean, healthy grazing system which avoids the use of drugs and antibiotics.

Secret Orchard : Our Story

A video all about who we are, what we do and how the land constantly inspires us

Boom Kitchen

How to cook a chicken Jalfrezi using Boom Kitchen's curry recipe kit

Quince Honey Farm

We are creating a bee haven, full of wildflowers with a hive of activities for everyone and lovely gardens for our bees and visitors alike!

From Field to Fork - The Game Chef

During Great British Game Week, we meet The Game Chef who shows us field to fork cooking and showcases the best of British Game Meat. Some top Christmas recipe inspiration here.